From the President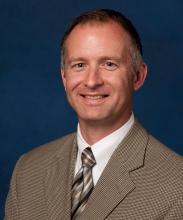 I have no idea where the time has gone as I enter this final quarter of my term as ACPA – College Student Educators International President, but I am amazed at how much has happened over the last several months. Without question, I can tell you that ACPA is making some great strides forward. Dr. Cindi Love is doing a terrific job in her first year as ACPA's Executive Director. I cannot say enough good things about her leadership and stewardship. I commend the entire ACPA staff for embracing the changes that Cindi has introduced. They are working in new ways and building a strong team that more effectively serves the needs and interests of association members.
Welcome to Cara Thunder, Carlos Chavez, and Tim Arth, who recently joined the ACPA International Office staff.  Congratulations as well to ACPA member Melvin Monette, who was recently inducted as National Indian Education Association president-elect!
Earlier this year, a review of ACPA's strategic plan was completed through a process that we have referred to as 'Project Sieve.'  The result is an updated plan that, for all of ACPA's strategic initiatives, emphasizes roles of leading, amplifying, mobilizing and partnering (LAMP). The following updates are just a few examples of the great work that is being accomplished in our association.
Study reveals that the Journal of College Student Development is the highest ranking journal in the field of higher education when considering inclusion of race (Mitchell, Hardley, Jordan, & Couch, 2014).
A new Commission for Campus Safety and Emergency Preparedness was recently approved by ACPA's Governing Board.
A Mid-Level Community of Practice has also been established.
ACPA's first ever Student Affairs Virtual Career Fair will be held on February 17, 2015.
ACPA begins the long overdue transition from MemberMax to new member management system, Salesforce, this spring.
A new platform is being rolled out for our mentoring program, ACPAGrow.
ACPA has announced new partnerships with Student Affairs Live; Partnership for a Healthier America; Agent of Change; and Erik Qualman, social media expert and thought leader.
In addition, the work of two Task Forces, Digital Technology in Higher Education and Sexual Violence in Higher Education, is progressing and the task forces will be presenting information and seeking feedback on their work at the Tampa Convention. An ACPA/NASPA Professional Competencies Task Force has been formed and charged with ensuring that definitions and descriptions of the professional competencies are up-to-date with current scholarship and practice. The joint task force had its first meeting earlier this fall and will be sharing a draft of its work for review and feedback at the 2015 ACPA Convention and 2015 NASPA Conference.
The Tampa Convention is shaping up to be a one-of-a-kind opportunity. LaVerne Cox, Eboo Patel, Stephanie Hammerman, and Jose Antonio Vargas comprise an incredible array of convention speakers. I am also excited to share that the first ever Marylu McEwen Dissertation of the Year Award will also be presented in Tampa. And because we want the convention to be as affordable as possible for all members, we are offering a payment plan for graduate students, roommate matching service, and reduced career central rate. ACPA is also offering a 'Pay It Forward' program for ACPA faculty members to designate another faculty colleague or graduate student to receive a free one year membership and free registration to the Tampa Convention, with the only caveat being that the faculty colleague or student must be new to ACPA and a first time convention attendee; the limit is one each.
In Tampa, we will also be rolling out MyPROfolio, a digital platform for delivering content aligned with the professional competencies and for recording and reflecting upon professional and career development experiences. MyPROfolio is currently being pilot tested and the results will be showcased at convention. Additionally, George Kuh and Jillian Kinzie will give a HED talk on Lumina's Degree Qualifications Profile and an interview with HigherEd Live that will be live streamed and rebroadcast on our new ACPA Media channel. And finally, because ACPA has a long history of advocating for access and equality in higher education, and in light of the 50th Anniversary of the United States voting and civil rights movements, a program will be offered at the Tampa Convention to examine the role ACPA should play in furthering democratic engagement, equality, and civil rights for the next fifty years.
I could say more about the amazing things that are happening in ACPA, but I would be remiss not to take this opportunity to offer a few reflections on the events of the last three months in St. Louis. The events in Ferguson and in the Shaw neighborhood, which is close to my campus at Saint Louis University, have stirred the hearts and minds of the region, nation, and even the world. For many, the protests and demonstrations have been challenging and uncomfortable, but they have re-opened the prospect of hope and change. Many of us have been deeply impacted. No doubt, our priorities and values have been tested. At my university, we have had more meetings, town halls, dialogue sessions, and community forums than I can easily count. We have interacted almost continuously with students, parents, civic leaders, elected officials, law enforcement, federal agencies, trustees, benefactors, and our neighbors in the community. I have personally been in front of so many groups that I have lost track. At times, I think I have been adequate to the task, while at other times, I worry that I have fallen short. What I can say with confidence is that I have never worked harder or cared more, but I have also never been less sure about what it was that I needed to do. Nevertheless, I have done my best to lead, because leadership is critically needed.
A big part of my role as a senior student affairs officer (SSAO) has been to challenge institutionalized thinking, attitudes and structures, and this does not happen without ruffling some feathers. Knowing how far to 'lean out in front of the skis' is a judgment call, and it is something I think about almost constantly. To my SSAO colleagues, I urge you to not let this important moment in history pass by without mobilizing and engaging your respective campus communities in conversations about race and greater inclusion that are needed to address institutionalized racism and bring about systemic change. I know this is not easy work, and many of you may question whether you have the knowledge and skills necessary to do this kind of work.  Believe me when I say I understand, because I have asked these same questions of myself. Nevertheless, these are the times when we must find the courage to lead. We must be wiling to call together campus leaders for deeper dialogue about campus climate, organizational culture, and systemic practices and policies. And we cannot allow the burden of this work to fall only on the backs of faculty, staff, and students of color.
This fall, several ACPA leaders have facilitated programs on Constructing Inclusion at state CPA conferences, and in the days ahead ACPA will be inviting you to participate in more conversations about confronting racism in our communities and on our campuses. The first sessions, on December 2, 7 and 9, are set up as WebEx (online) meetings. There will be other opportunities to participate as well, so stay tuned. I urge you to join in these conversations. This is a call to action. We can do better. We simply have to.
---
References
Mitchell, D., Jr., Hardley, J., Jordan, D., & Couch, M. (2014). Journals in the field of higher education: A racial analysis. Journal of Research Initiatives, 1(2), 1-10.