From One Dupont Circle: Lead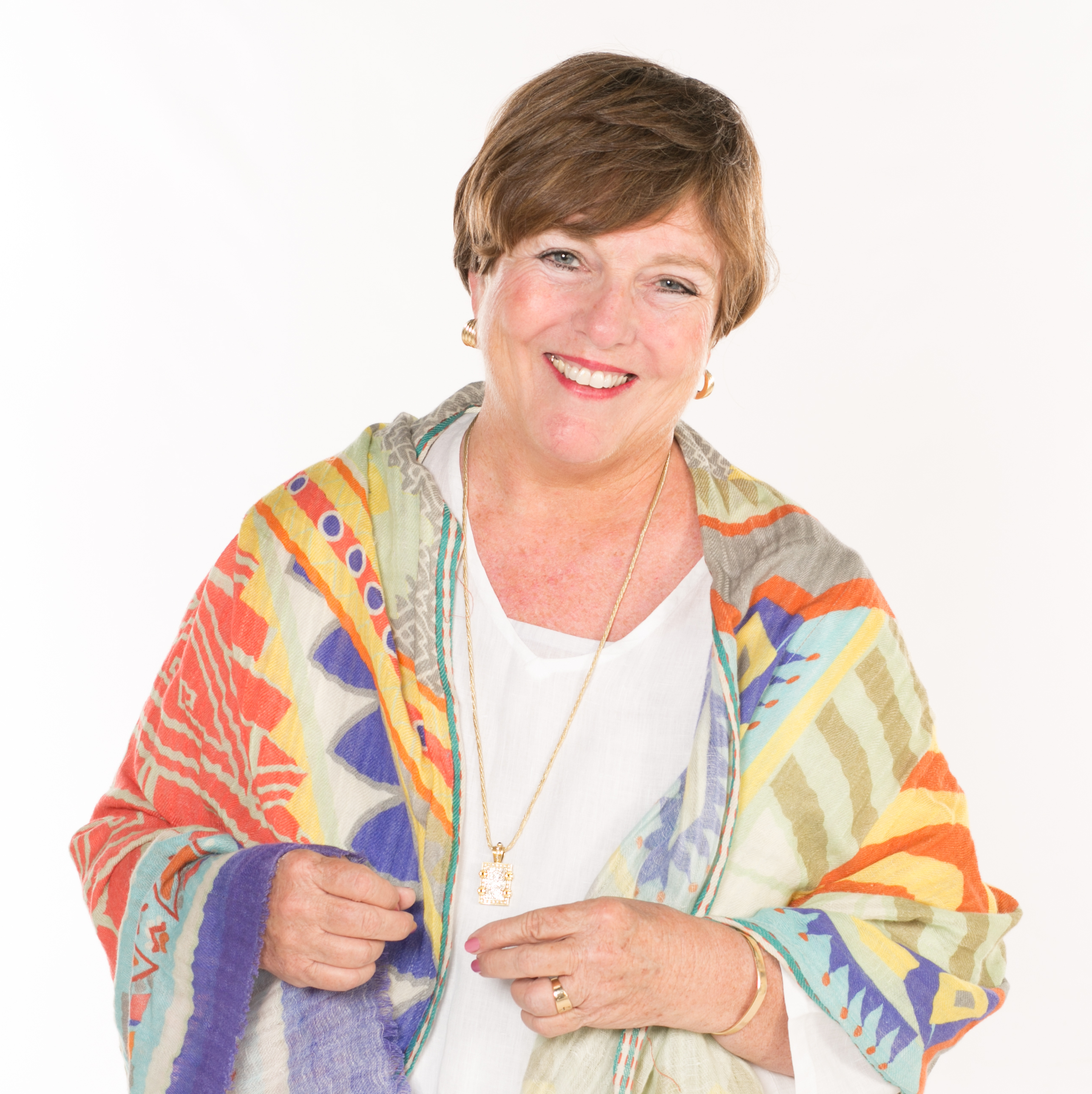 In the July 2014 Leadership Meeting for ACPA, I introduced an acronym that I believe illustrates the present and future context for our work as the ACPA – College Student Educators International community of social justice educators and student affairs professionals–L.A.M.P.  Lead. Amplify. Mobilize. Partner.
In this edition I want to talk about Lead.
In the short time that I have served as Executive Director (since July 2014), my observation about leadership in ACPA is that it does not manifest in a traditional way–it's not about being "over" or "better" than others, rather it draws upon our (1) collective capacity; (2) community wide commitment to thought leadership; (3) the facilitation of insight; and (4) creating venues for positive influence.
For more than 90 years, ACPA – College Student Educators International members have been working at the contested and difficult intersections of equity and inclusion on college campuses.  Our stated intention and, I believe, our heart-desire is to improve accessibility and outcomes for all people within campus communities.  Justice seeking is at the core of everything we do.
Sometimes we fail and sometimes we succeed in specific initiatives or in our language or management of events.  What I like about ACPA community members is that we persist, we are resilient, we have the capacity and desire to recognize and acknowledge our failures; then we seek insight and improve.
I have worked in multiple justice-seeking human rights organizations and settings and, in spite of their missions, the willingness to change behavior was not always present within the leadership, staff, and memberships.  There was too much competition for resources, too much heartbreak, and it hurt our capacity for insight, collaboration and change.
The capacity for insight is central to the capacity for change.  I am grateful that I see this capacity for insight in so many of our members because I believe that student affairs professionals are in the business of facilitating insight which generates hope and potentiates change
Without insight, we repeat destructive behaviors and often pass these on from one generation to the next, (one institution to the next, one association to the next).

Insight flows over time in ways we often cannot predict or appreciate at the moment. Insight is a brilliant moment of powerful penetration into the reality of the issue or situation.  Change is hard because insight is difficult.  Change is hard because even once insight occurs, the brain must develop the structures to support new behavior (and then institutions must adopt the new behaviors) (Bennet, 2014).
I believe that ACPA's thought leadership, capacity for insight and motivation to change emerges out of our long tenure in rigorous research and scholarship and the situating of our work within the core values of equity and inclusion.
We have taken the time to see what works and what does not work and that depth in understanding and practice takes time and diligence.  We take no short cuts in these areas and the reputation of the Journal of College Student Development grew out of this commitment within the ACPA community of practice.
ACPA as Hyperlocal Community
We understand that we are a 'hyperlocal' community of thought leaders.  I saw the term hyperlocal in the November 2014 edition of HillRag DC and adopted it quickly.  It helps me think about everything we do within ACPA to gather, assess, reflect upon, and disseminate best practices.
The HillRag editors define hyperlocal as information oriented toward a well defined community with its primary focus directed toward the concerns of its residents or members.
ACPA addresses the specific concerns of our members within the field of higher education; thus we are hyperlocal.  This means we do not always sign on to the broad resolutions in higher education because some of these may conflict with our core values. This was the case when ACPA took an early position on affirmative action on campuses, when we brought civil rights leaders into dialogue at our Conventions and when we elected the first LGBT identified President in a national student affairs association.
Our hyperlocality is also global.  These may seem like conflicting ideas, but ACPA is formally represented in at least 16 nations and in many more via the informal social media networks that we facilitate.
A few years ago ACPA leaders adopted a strategic imperative regarding globalization.  We changed our name to College Student Educators International.  We changed the name of our team in DC to the 'international office.'  We are in a period of discernment about what it means to 'globalize' our thought leadership and practice.  Our core values demand that we reject any efforts that suggest colonization.  They also demand our attention at the places where there is no justice and where equity and inclusion are devalued by society.
This is a complicated and messy road to travel.  Allow me to suggest an example. In the United States, we enjoy substantive privilege as sexual and gender minorities.  I risk offending my colleagues with this statement because there are many incomplete areas of inclusion for trans identified people as well as bisexual identified persons, lesbians and gays.
We still struggle to ensure that all of our event locations provide gender-neutral restrooms that are appropriately accessible.  And, our privilege in the United States sometimes diminishes our energy to facilitate insight about those places where people cannot even have a conversation about equity and inclusion without risking their lives or imprisonment–Jamaica, Cameroon, Uganda, Zimbabwe, Burma (Rohingya Muslim minority), Cambodia, Syria, Uzbekistan, and many more.
I have been thinking that it can help us to develop insight as a social justice seeking community if we spend as least as much time thinking about those who do not have the privilege we have as we spend thinking about our own failures to provide equity and inclusion. We need this balance in our lives as an association and as individuals.
It is very hard to continue to grow our capacity for thought leadership without intentionally engaging in the challenges for students who come from other countries to campuses in the United States and without supporting our colleagues in other nations who are working in student affairs or creating programs for the first time.
I want to thank our leaders who determined that we should engage in globalization.  I want to encourage all of the rest of us to lean into that work on our campuses, in our research and scholarship, and in developing fresh insight.
I 'lean in' to this process best by forcing myself to think more deeply about universal and/or human rights and human dignity.  Recently I went to a United Nations Foundation hosted discussion of a book entitled Human Dignity and the Future of Global Institutions (Lagon & Arend, 2014). Mark P. Lagon and Anthony Clark Arend are the Editors. They dedicated the book to Master of Science in Foreign Service students–past, present and future–as they work to set the world on fire.
I believe our ACPA community of students are part of this cohort of world changers and, therefore, the words of Lagon and Arend feel important to share.
They talk about one of the deepest challenges of the implementation of an international agreement to use the words 'human rights' with the adoption of the Universal Declaration of Human Rights in 1948–what is the basis for making the claims that the rights identified in the Declaration's thirty articles were, in fact, universal?
In place of a justification, the Universal Declaration posits a collection of rights, each flowing from the first words of the first article: All human beings are born free and equal in dignity…In turn, these rights, grounded in a respect for human dignity, became the starting point for constructing a postwar international system whose aim was to ensure that the delineated rights did not remain abstractions.  Rather, they would be realized via institutions, that while international in scope, were national in focus…Over 60 years have passed and we know that the institutions that emerged in the mid-to-late twentieth century (are not) adequate to respond to the challenges of the early twenty-first century. Issues like climate change, human trafficking, water security and weapons of mass destruction, to name a very few, are borderlines in origin and impact and not easily addressed within a logic that gives primacy to national sovereignty. (Lagon & Arend, 2014, p. xiv)
In light of the inadequacies of the World Health Organization (WHO), UNESCO, the World Bank, the IMF and the Millennium Development Corporation and the Global Fund, what can we do?
We can lead.
Our students and practitioners have the capacity for thought leadership and the digitized tools necessary to revisit the questions about what it means for us to protect and respect the human dignity of all people.
We can ensure that we are building institutional climates that foster and protect human rights.  We can embrace our core values of equity and inclusion as we imagine and reimagine that rebuilding.
We can deepen our commitment to human dignity by focusing not only on our own rights that we have achieved, but also on those that are not yet a glimmer of hope for others.  We can ensure that the social practices embedded in our existing institutions (and associations) are sufficient to provide the framework for equity and inclusion and to ensure respect for our shared dignity, manifested in a commitment to human rights.
In my next column, I want to talk about what it means to amplify the voices of those who can make a difference in our campus climates as well as the voices of those who have no agency.  We have an important role to play in this work.  Let me provide a preview.
Repression of free media is increasing worldwide.
In 2011, the year of the Arab Spring and large scale street protests, the number of reporters killed rose by 16% to 66, arrests almost doubled, with attacks and threats to journalists up by 43% and kidnappings up by a third. There was also a 10% increase from the previous year in the number of countries routinely experiencing state censorship. Many journalists have been forced to flee their countries and operate from exile in order to carry on their work as reporters (Attfield, 2013).
My hypothesis is that the next decade will see students and our professionals continuing the work that independent journalists can no longer do.  Students will be the people creating dialogue about human rights and dignity on their campuses and in the public square.  ACPA – College Student Educators International members and allies will be helping them develop the platforms for global dialogue and the safe spaces on campuses around the world where they can give voice and agency to the work of equity and inclusion.
---
References
Attfield, W. (2013). Independent media in exile: A baseline consultation. Retrieved from FOJO Media Institute website.
Bennet, M. (2014, November 14). Power of insight [Web log post]. Retrieved from http://mattsmumblingsblog.blogspot.com.
Lagon, M. P. & Arend, A. C. (2014). Human dignity and the future of global institutions. Washington, D.C.: Georgetown University Press.